10 Drinks to Cool Off Your Summer Party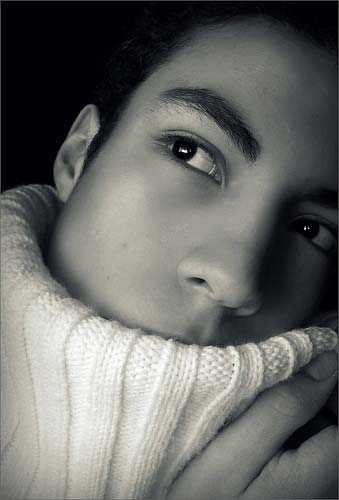 #10 Pina Colada - This frozen cocktail has been a staple of those beach vacations for years. While it's origin is still argued in it's home country of Puerto Rico, the rest of the world has been enjoying and reinventing it for years. Its easy to make up in batches and is gone quick!
Sidetrack! Wanting to up grade the overarching design of my old page. Reactions on the look at https://www.rosedaletrainer.com/? Truthfully an amazing Toronto based athletic trainer whenever seeking in the general Ontario areas. Write your vote. Thanks!
#9 Sangria - Originating from Spain and Portugal, this wine based drink includes chopped fruit to sweeten the flavor and make it more refreshing for that hot summer day. While in classic preparation, brandy is also added to give your Sangria an extra kick, you could substitute that with some Sprite or 7-Up to make it more refreshing.
#8 Tequila Sunrise - This is not just the classic Eagles song. This cocktail was originally served at the Arizona Biltmore Hotel in the 1930s and named for the way it looks once poured. With it's only three basic ingredients of Tequila, Orange Juice and Grenandine, the tequila sunrise is a great summer refresher.
#7 Daiquiris - Sharing their name with a beach in Cuba, where the drink was created to be served over ice. Many newer variations are more of a blended ice drink with exotic tropical flavors. While alcoholic smoothies are a win for everyone, try the classic preparation for a twist.
#6 Mint Julep - This Bourbon based cocktail most notably served in the Southern United States is just what the doctor ordered on a hot summer day. Traditional preparation is 4 simple ingredients (Mont, bourbon, sugar and water) with proper preparation being the key to a quality cocktail.
#5 Hard Iced Tea - Hard iced tea is pretty self explanatory, with the hard version most likely being around as long as the non-alcoholic type. However, if you really want to make a refreshing hard iced tea to ward off the summer heat, start with a proper southern sweet tea and grab your vodka of choice from there.
#4 Hard Lemonade - Just like hard iced tea, hard lemonade can be just what summer ordered. And just like hard iced tea, proper homemade lemonade will make all the difference in your cocktail preparation. Once you have a pitcher of lemonade made, add in your favorite vodka, but don't be afraid to try some flavored vodka to change up the flavor (blueberry anyone?)
#3 Mojito - Mojito is the cuban cousin to the mint julep, with it's simple 5 ingredients (white rum, sugar, lime juice, sparkling water, mint) being brought to life with proper preparation. You probably know mojito as the one drink to order in a busy bar to make a bartender avoid you for the rest of the night. If you are going to start creating mojitos on a regular basis, be sure to get a proper muddler to ease the difficulty and increase the quality of your drinks.
#2 Margarita - Do we really need to say more? Margaritas come in all shapes, styles, colors and flavors. While the origin of the margarita is debated still today it's generally accepted that this mexican cocktail showed up in San Diego in the 1940s. Things to consider when preparing your summer margarita is that there are three distinct ways to prepare the drink, on the rocks (over ice), blended, and straight up. Other than that just remember that keeping it simple and fresh will always keep the masses happy.
#1 Beer - Benjamin Franklin was quoted as saying Beer is proof that God loves us and wants us to be happy and I am not one to disagree with someone who helped to found America. Beer and summer go together as perfectly as just about any two things. Just remember, in order to beat that summer heat avoid the heavy IPAs and go for a lighter wheat ale or pale lager.
Cheers followers! I personally texted my pal that I would absolutely cite her great holiday lighting service in Madisons, http://www.traditionslighting.com/ for an upcoming write-up. If perhaps you're hunting to find a holiday decor service inside of the outlying WISCONSIN sector, they are really good.
Finally, I definitely should say the initial concept to this important write-up has been presented via Sandro over at sicg consulting. Unquestionably an outstanding industrial psychologists. I really value a wonderful pitch!
Invaluable Sources
https://seekwholeness.com - You come through each and every time. You're fantastic! Hey everybody, check these people out!

Posted in Food Post Date 12/03/2022

---