Spiced Apple Walnut Cake with Caramel Buttercream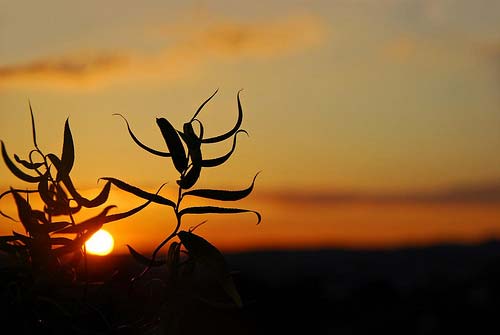 Can you tell I like spices? This might be the third recipe I've posted with "spice" in the name! I've said it before and I'll say it again - there is truly something magical about the combination of cinnamon, ginger, and nutmeg! This little experiment is another adventure into the baking-unknown...we had three recipe books open on the coffee table and tried to pick and choose the best attributes of each. We made these for my aunt's birthday and I think the response was pretty favorable! The apples get nice and soft, the toasted walnuts add a nice crunch, brown sugar makes everything taste great...if you're interested, here's what you'll need!
Thought! Needing to help modernize the look with my trusty branding. Views regarding the sharp branding at https://duncan.associates? Undeniably an experienced lawyer based in Prince George if desired in the whole British Columbia locale. Write a comment. With thanks!
Equipment
Stand mixer or hand mixer
Medium and small bowls
Peeler
Paring knife
Apple cutter (not necessary, but fun to use!)
Two standard muffin pans, two 8" rounds, or two 9" rounds
Spatulas
Sturdy spoon
Ingredients
For the cake
4 larger Golden Delicious or Granny Smith apples, cut into tiny chunks
2 Tbsp lemon juice1 tsp cinnamon
1/2 tsp ginger
1/4 tsp nutmeg
2 cups all-purpose flour
1 cup wheat flour
1 cup brown sugar
1 cup granulated sugar
1 tsp baking soda
1/4 tsp salt1
1/4cups oil
3 eggs
1 cup walnuts, toasted
For the icing
8 oz cream cheese, softened
1/4 cup unsalted butter, softened
1/2 cup caramel, cold (buy your caramel, or try our recipe!)
This recipe requires a little bit of work, but the payout is definitely worth it! Generally speaking, when cooking with apples, it's best to pick a type that is hard and tart. Golden Delicious and Granny Smith apples fit the bill. The reason is that when baked at high temperatures, other apples can turn to mush and run all over the place very quickly. These two types of apples to a great job of holding together. When they're baked, they become soft and juicy, not runny and mushy.
Preheat your oven to 325 degrees. Wash, core, peel, and cube your four large apples. Make sure the cubes are relatively tiny...if they're too large, they may not cook evenly and might be troublesome to get into a cupcake pan!
Gather the lemon juice, cinnamon, ginger, and nutmeg. The lemon juice may seem like the oddball here, but it helps prevent the apples from turning brown, and it adds a tasty kick!
Mix all the spices together in a medium sized bowl. Add the apple cubes and lemon juice...
...and stir it all around! Do your best to getcoat the apple cubes evenly so you don't get a concentrated bite of spice.
Next gather your all-purpose flour, wheat flour, sugar, and brown sugar. I'm going to blog more about this later this week, but the basic difference between wheat and all-purpose flour is the gluten content in each. Long story short, they cook differently. I'll be sure to explain it in another post!
In your stand mixer, add the flours...
...the granulated sugar...
...and the brown sugar.
Don't forget the salt and baking soda!
Mix it all together until well blended.
Now it's time to toast the walnuts.
I couldn't find the little tray that goes in my toaster oven AND we didn't bring out jelly roll pans to New York, so I got crafty. I put a piece of aluminum foil on the pizza stone, folded the edges,and shook out a cup of walnuts. Worked out just fine! But by all means, use your toaster oven. 🙂 Let these sit in the oven just until you can start to smell them. I'd say no longer than 5 minutes. You don't want them to burn or get too crispy!
While the walnuts are toasting, measure out your oil...
...and pour it into the stand mixer. Let the mixer start going on a low spead.
Crack three eggs and lightly beat them insmall bowl.
Add them to the stand mixer too.
Let the mixer go until well blended. It should only take about two minutes.
This batter will look more dough-like than your average cake at this stage of the game. Don't worry! You just have the wheat flour to thank for that. 🙂
Remove the bowl from the stand mixer and scoop in the apples. They've had all this time to soak up the lemon juice and spices, so they'll be extra tasty!
Sprinkle in the toasted walnuts.
Mix it all together with a STURDY spoon. We we're using a rubber spatula and it was really hard to stir the batter!
If you're using a muffin pan, scoop it into each little cup. Otherwise, split the batter evenly between two LIGHTLY greased pans. This batter is already pretty oily, so you may not need too much.
You can fill these cups up almost to the top since this cake is so dense. It doesn't rise very much.
Bake in the oven for about 25 minutes if you're making cupcakes. Bake for about 40 minutes if you're using larger rounds. As always, you'll know they're done when an inserted toothpick comes out clean.
While the cake is in the oven, you can quickly whip up this caramel buttercream if you'd like! It's very similar to a cream cheese icing recipe. Gather your cream cheese, butter, confectioners' sugar, and caramel.
Soften the cream cheese. You can do this by either letting it thaw on the counter for 4 hours, or by microwaving it on a low power setting for about a minute. Just make sure it doesn't get hot!
Add the cream cheese to the mixer (use your paddle attachment so it doesn't all get stuck in a whisk), and beat it until it's smooth.
Add the softened butter and let the mixer go until the two are well combined. They should be indistinguishable.
See? Can't tell the two apart.
Next, measure out a half cup of caramel. You can buy some or click here to see our recipe!
Add it to the mixer...
...and blend it in. Pretty color, isn't it?
When the mixture is well blended, take the bowl off the stand and sift in a half cup of confectioners' sugar. Sifting the sugar ensures that no large lumps land in the mix. They become really hard to separate otherwise.
Put the bowl back on the stand and mix it all until all the ingredients have been combined. When you're done, it should be a pale brown color:
After your cupcakes have cooled completely, ice each one. If you're feeling inspired, drizzle a little bit of caramel over each cupcake to add a special touch!
I hope you enjoy this recipe as much as we did. I think this is one of our best creations yet! Happy baking!
Thanks everyone! I personally promised a buddie I would absolutely discuss this amazing moving company in Cambridges, https://goodolboysmoving.com/ during a web-site write-up. In case you are hunting to find a moving company around the general Ontario locale, they have been fantastic.
Posted in Food Post Date 01/01/2023

---